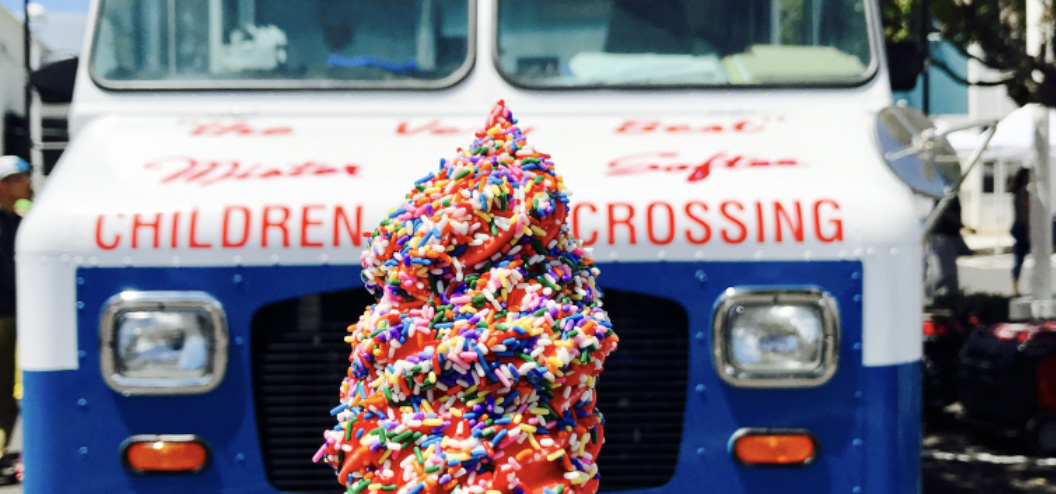 Ice cream trucks are available for company picnics, fairs, and birthday parties. There is no better treat for your guests, coworkers, attendees or vendors than free ice cream from the nostalgic Ice Cream truck of their youth. Ice Cream trucks also make a great fundraiser for your church, synagogue, school or non-profit organization. We cover Connecticut, Rhode Island and Western Massachusetts.
Contact us with all your event particulars.
Book an Ice Cream Truck Today!
Contact us today to find out about booking a Mister Softee Ice Cream Truck for your event
Perfect for Corporate Events, Birthday Parties, Weddings, Graduations and anywhere people get together!
What people say about Mister Softee Ice Cream Trucks
"Easy to deal with. Great staff. Ice cream is reasonable and everyone loved the idea. It was a hit at our party. Will do again for my daughters graduation!"
My family had Mister Softee for my high school graduation a few years ago, and we have been using them ever since! Every chance we get we call them up and they schedule a truck for our events..even if they are last minute! They're so friendly and accommodating. They have the best ice cream around. The really do live up to their slogan, "the very best."
Just had Mister Softee for my wife's birthday party and it was a hit! Easy to book and adds a lot of fun to the party and something to remember. The driver/server we had, Carl, was great too with the kids. Would definitely recommend.