Mister Softee Inc. was founded by two brothers, William and James Conway, in 1956. On St. Patrick's Day of that year, Bill and Jim took their first truck and gave out green colored ice cream in the neighborhoods of West Philadelphia. By 1958 the company had outgrown the building in Philadelphia and moved to the current location in Runnemede, NJ. It is at this location that Mister Softee transforms plain trucks into Americas' most recognizable mobile ice cream vendor.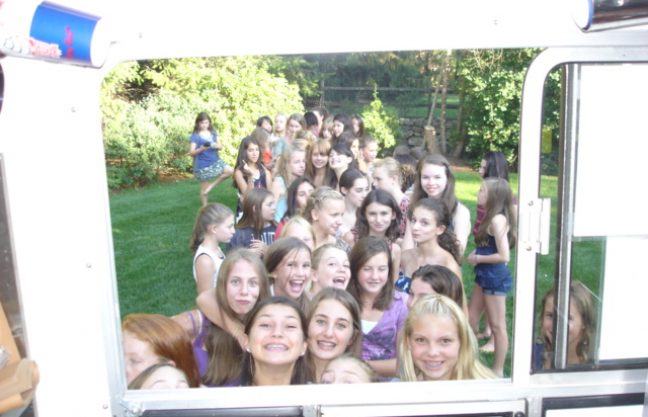 Who We Are
Today Mister Softee utilizes the latest automotive and equipment technologies to produce a complete ice cream stand on wheels. The customized truck body is made from rust free aluminum and is powered by the new General Motors Vortec engine. The ice cream is delivered via a high efficiency Electro Freeze soft serve machine and many of the other components are custom made specifically for Mister Softee.
Mister Softee has become the largest manufacturer of soft serve ice cream in the United States. This has been achieved through quality truck construction, advertising and most importantly by enthusiastic people that drive Mr. Softee trucks. Mister Softee has approximately 600 trucks in 15 states. We are a full service catering company that is available for birthday parties, corporate catering events, school functions, parties, sweet sixteen, baptisms, bar and bat mitzvah, weddings, picnics, family reunions, block parties, grand openings, marketing events, employee appreciation, fairs… You name it! Mister Softee ice cream truck rentals are available for parties and events between March 1st through October 31st.
Your Career in Starts Here
Drivers are wanted to drive our new and reconditioned Mister Softee Soft Serve Ice Cream trucks.  We also carry a full line of novelty  products.  All of our trucks are air-conditioned.     
 If you like people, like to work outdoors, and like to  have fun, please call us.  Retirees welcome to apply.  You must be at least 25 years old, no exceptions. 
Mister Softee of Connecticut takes care of the insurance, which we carry a million dollar policy. The repairs and breakdowns are covered by Mister Softee of Connecticut.
We have areas of concentration in which you can drive your truck, and many special events, like birthday parties, corporate events and more, that we will give you. You will go out for orientation for a few days with one of our drivers who has at least 35 years of experience.
Our average driver can make up to $1,200.00 to $2,400.00 weekly. Company pays all fuel costs. No out of pocket costs for drivers.
The trucks should be on the road seven days a week. You can also go in partners with a friend or relative, which we strongly suggest. No two people on the truck at the same time, one partner works one day, the other the next day. You can also work the truck by yourself, something that many drivers do.
Our season starts March 1st and goes through October 30th, with some die-hard drivers staying out part time till Thanksgiving. However, you can start anytime you're available in the spring or summer.
This is full-time, year-round work, with eight months working and four months off.  If you operate your truck properly, this can and will be work for years to come.  There is no need to look for another job off season.