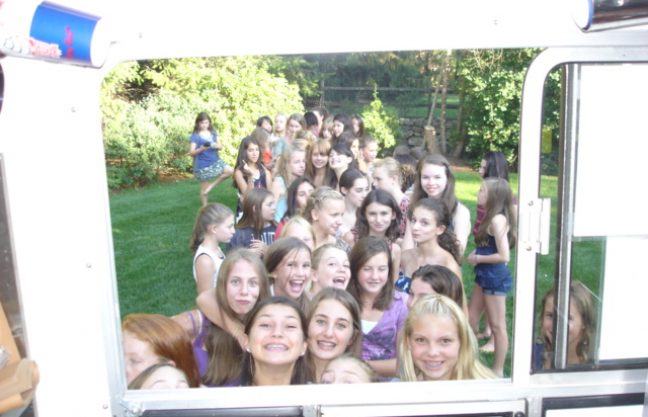 Bring the FUN to your party!!
Make your next party unforgettable by having an ice cream truck cater the event! Our ice cream trucks are available for birthday parties, corporate catering events, school functions, parties, sweet sixteen, baptism, bar and bat mitzvah, weddings, picnics, family reunions, block parties, grand openings, marketing events, employee appreciation fairs… You name it! Children and parents are allowed inside the ice cream truck to take pictures! We provide ice cream cones, cups, milkshakes, floats, cartwheels, banana splits, sundaes, slushies and novelty ice cream products.
We are always ready to serve you in our band new sparkling ice cream trucks; not 40 year old trucks like other companies! Schedule a party and one of our friendly drivers will show up clean shaven in a clean white uniform; no shorts or sandals. The products we provide are flat rate depending on what is ordered from the menu. Mister Softee has fully insured trucks and product liability.
Call us today to rent an ice cream truck for a party!  (203) 367-3000